The Role of the MoF and MoE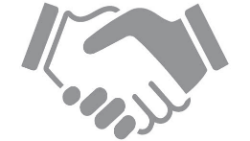 According to the new guidance from Eurostat, EPCs do not have an impact on public finance. The Ministry of Finance of the Slovak Republic was interested in making such a model available to public entities in order to have an alternative to insufficient budgetary funds to restore public buildings. The Ministry of Economy of the Slovak Republic (MoE) is responsible for the topic of guaranteed energy services and this initiative is actively supported by the MoF.
The new Eurostat guideline has been translated into the so-called Guide prepared by Eurostat in cooperation with the European Investment Bank.
This guide was published on May 7, 2018 and contains detailed information on contract conditions and how they are perceived by the Eurostat. Based on this guide, the MoF has prepared legislative changes in co-operation with the MoE (to allow public entities to enter into EPC projects), a model contract and methodological guidance.